In commemoration of Canada's National Trucking Week, we would like to acknowledge each of you who is a part of this great industry. From the truck drivers who spend days on end traveling across the country, sometimes under adverse conditions, to the mechanics, dock workers, office staff, dispatchers, clients, partners, and everyone else who plays a part in keeping the trucks moving along our roads and highways. All of you are important and necessary to keep the big wheels rolling.
This past year brought some unusual circumstances due to the COVID-19 pandemic. The obstacles placed in your way did not prevent you from completing the tasks set before you. It was your determination and willingness to continue through this difficult year that kept the supply chain moving.
All of you in the trucking industry are essential so that the rest of us can feel safe and supplies are available to us. Even though the pandemic has slowed down, the effects of 2020 are still very real. No one is aware of this more than the men and women who drive our trucks every day and experience firsthand what those effects are. Still, you press on together, knowing that the country depends on you to reach your destination safely and in a timely manner.
The National Trucking Week is a celebration of all those that have a part in keeping those big wheels rolling. We want to recognize the industry that is the backbone of Canada's economy and recognize the industries' dedication to safety and environmental awareness.
Ontario Premier Doug Ford and Transportation Minister Caroline Mulroney issued a statement recognizing the province's truckers. Ford stated that truck drivers are the backbone of Ontario's economy. Despite the pandemic, they stepped up and continued to deliver goods and are always working to protect the supply chain. Mulroney added that the government supports the safe, compliant trucking industry and will continue to do so into the future. She thanked the trucking industry for the amazing job it does in keeping Ontario safe.
Sharing the road
Let us also remember that road safety is an important issue. With the start of a new school year, please be aware of the school buses traveling the roads with our future truck drivers of Canada on board. Remember to share the road.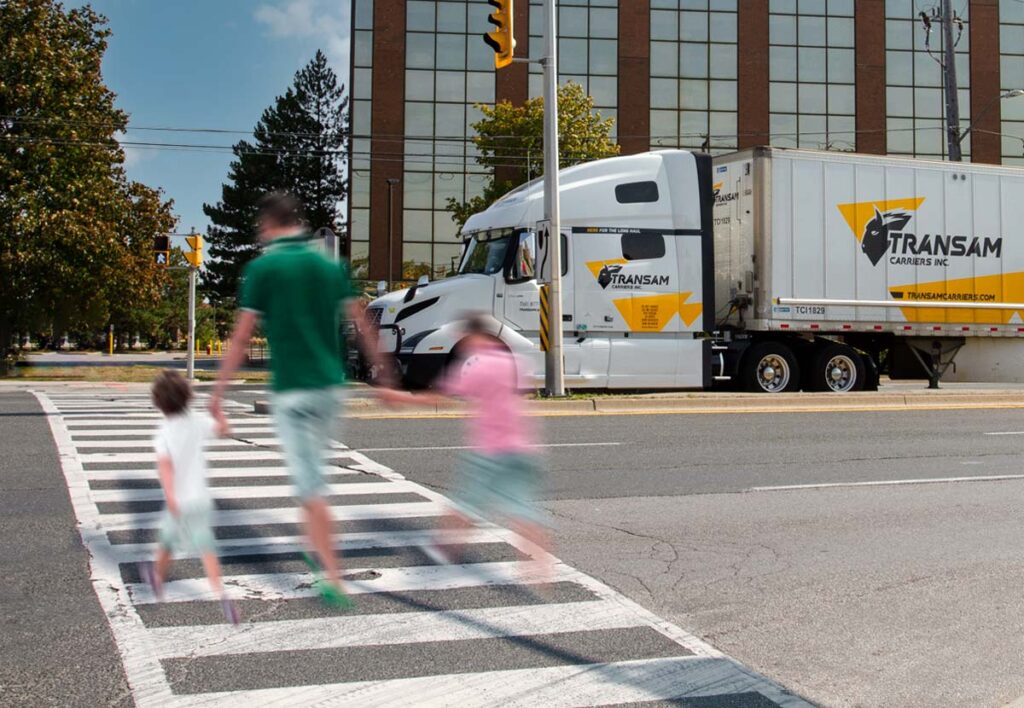 Also, be aware of school bus stops, parents taking their children to and from school, and those children crossing in front of our truckers as they enter and leave school grounds. Always put safety at the forefront as you travel down the roads and highways of our country.
More info on sharing the road with pedestrians: https://www.ontario.ca/document/official-mto-drivers-handbook/sharing-road-other-road-users
---
To all of you who are a part of the trucking industry, in whatever role you play, thank you for your dedication, hard work, and perseverance in these difficult times. We sincerely appreciate every one of you.
---
If you are interested to work in our company as a COMPANY DRIVER A-Z or OWNER OPERATOR A-Z, D-Z, please, use one of the next options: