Driving a truck needs constant polishing of skills. Simply differentiating a vehicle's pedal from its clutch doesn't make one a good driver. It has more to do with character rather than just steering wheels. Moreover, while drivers can teach themselves some skills, a working environment also affects their productivity.
Transam Carriers is honored to have a team of professional drivers and a friendly environment where every driver is highly appreciated. We believe, professional driving is a whole career, not just a job. That is why we, at Transam, make conditions where every truck driver can level up skills and build a career he/she may proud of.
Here are 7 qualities of a professional driver on which we are always keeping an eye.
1. Reliable
Reliability isn't optional among good drivers. A truck driver should fulfill what they said they'll do, how and during the time they said they'll do it. One should understand that employers and customers have deadlines that depend on a driver's timely performance. Great drivers should be the solution to shipping and not the problem.
2. Skilled
Professional drivers should be skilled enough to handle any situation on the road. He/she should steer, change gears, and accelerate smoothly. Smooth driving reduces the stress placed on a vehicle's mechanics hence prevents unnecessary breakdowns. But it's also essential that drivers practice defensive driving. It's all about how one reacts to potential situations while driving.
3. Patient
Impatience doesn't work well when driving. One should remain calm, composed and extremely patient especially when driving in critical situations like traffic jams when he/she is late somewhere.
4. Considerate
Drivers should think about other people first. For instance, if senior citizens or children are crossing the road, he/she should give way. Drivers should have good driving etiquette.
5. Honest
Honesty doesn't come easy. But it's essential in driving. A professional driver wants his/her employer to get the real value of their money. They follow laws and regulations and don't take shortcuts. They do their job safely, legally, and completely.
6. Has a Commercial Driver's License (CDL)
A CDL driver is skilled and knowledgeable. This license is given to drivers who demonstrate that they have minimum skills to do the job. CDL drivers stay updated with developments in tools, equipment, industry practices, and regulations.
7. Responsible
Great drivers should take responsibility for their actions. We all make mistakes but drivers who don't own up to their mistakes face many problems. Responsibility also means that he/she takes care of their vehicle while driving.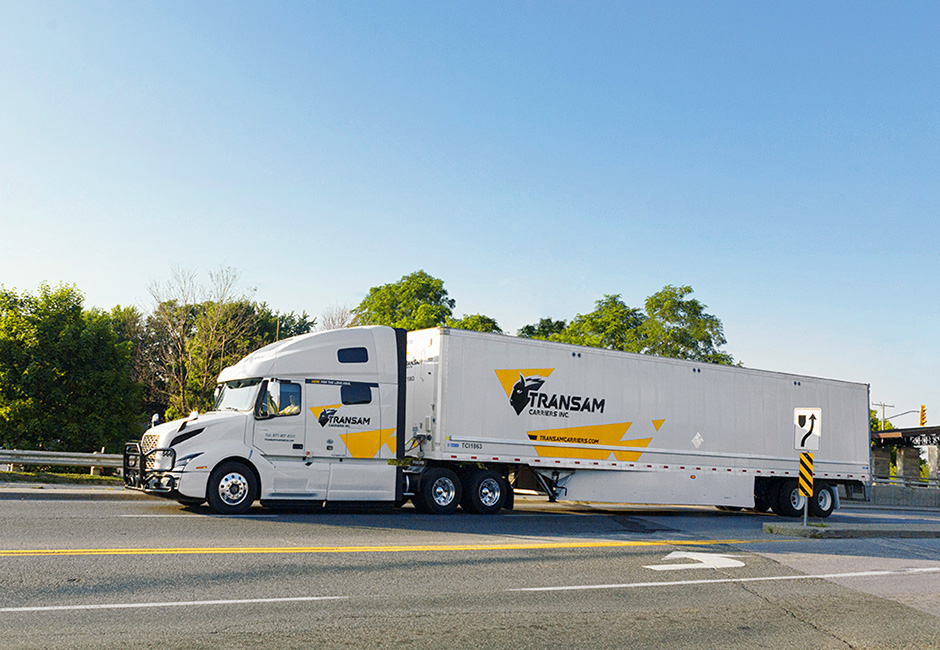 Anyone can become a good driver with some dedication. Remember that GREAT DRIVERS are what is the cargo transport industry relies on. At Transam Carriers, we strive to hire the best talents to ensure that our clients get unmatchable services.
We offer:
Competitive pay packages
Weekly pay by direct deposit
Referral and sign-on bonuses
Short and long haul runs
New Volvo & Mack trucks
Share truck option
Dedicated runs
Consistent work year-round
No deliveries in GTA
No-slip seating
Rider policy and more
Our truck driver position requirements:
Over two years of tractor-trailer experience
Driver's abstract is in good standing
Eligible to work in Canada
If you want to learn more about career opportunities at Transam Carriers or apply online, visit our Careers page.
Tel. 416-907-8101 ext. 5
Email: hr@transamcarriers.com