While the employment outlook looks promising for truck drivers in Canada, the shortage of qualified truck drivers remains one of the biggest challenges facing the transportation industry. According to TruckingHR Canada, anticipated retirements and other labor losses by 2023 indicate that demand for drivers is unlikely to be fully met over the next three years. The research has also confirmed that COVID-19 has simply stalled the driver shortage and has not negated it.
At Transam Carriers, we're are focused on addressing this issue by recruiting truck drivers and supplying the industry with more qualified personnel. We pride ourselves on being the solution provider that builds and nurtures long-term relationships through our commitment to service, reliability, and expertise. Our values and mission are geared towards offering remarkable experiences to our employees.
How Transam Carriers attracts trucking drivers
With well-established domestic and trans-border routes, we've earned a reputation for offering solutions to the markets we serve. We employ classic and innovative ways to attract prospective trucking drivers, including:
Running social media campaigns on Google, Instagram, Facebook, Twitter, and LinkedIn to help get the message out;
Using popular trucking newspapers and magazines as well as press in local communities to get the news to drivers at community events or truck stops;
Encouraging word-of-mouth by offering referral and sign-on referral bonuses for new hires.
Please, note: Due to our policy and safety concerns, Transam Carriers only retains drivers with over two years of tractor-trailer experience in North America who are qualified to work in Canada. Besides, we require that our driver's abstract be in good standing.
What Transam Carriers offers to retain trucking drivers
At Transam Carriers, we believe that people are the main capital. Thus, we've created conditions for every employee to succeed and be part of the team that strives towards the company's success. We offer competitive rates, weekly payroll transfers, corporate perks, and company-paid health and dental benefits.
To satisfy our clients' unique needs and ease the work of our trucking drivers, we employ up-to-date equipment and technology. We offer paid training and orientation for all our staff to ensure they provide custom-tailored services. We also provide recognition and wellness programs.
Furthermore, at Transam Carriers, we have a solid corporate policy and core values (12 rules of success). This allows us to create a suitable environment for all employees to enjoy work and find support and growth opportunities. Plus, we offer single or team-based, part-time or full-time working options to enable flexible work schedules for our employees to enjoy a work-life balance.
We also understand that if you've just started your truck driving career or are an experienced truck driver, you'd like to work with some of the best trucking companies in Canada. In this regard, we do our best to equip our recruited drivers with adequate knowledge and qualifications that will attract the best!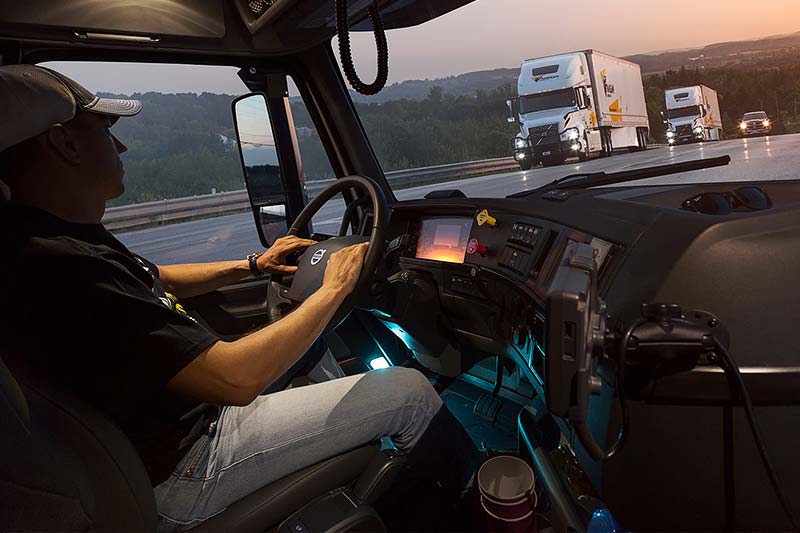 You can count on Transam Carriers
Many companies in Canada and the USA are faced with truck driver shortages and cannot find enough qualified people locally who are interested in filling their lucrative positions. Therefore, retention and recruitment are very important in minimizing the shortage of qualified truck drivers in the transportation industry. At Transam Carriers, we strive to close this gap and be the very best company to drive for in the country. Since 2006, we've thrived in being an employee-friendly company that utilizes cutting-edge industry practices to attract and retain trucking drivers.
For more information about our truck driving recruitment, get in touch with us today:
Tel. 416-907-8101 ext. 5
Email: hr@transamcarriers.com
All job opportunities at Transam Carriers: https://www.transamcarriers.com/careers/jobs/