The Holiday Season is here. Great time to review all achievements and thank all people we blessed to work with. If it were not for you and your effort, our Transam Carriers company couldn't make it this far.
This 2020 has been an unusual year for us due to COVID-19, but thanks to the support of our clients, the reliability of partners, and the dedication of employees, we have our company thorough and successful. Without forgetting our management team for ensuring that our employees and clients are safe from the pandemic. Our company followed all the guidelines that were given by the health organization for ensuring all of us in the company were safe.
Even with all these challenges, Transam Carriers company remained to be one of the most reliable trucking companies in Canada. Though our website was renewed this year many of our clients and workers were able to communicate and reach us with easy during the pandemic period. We hope, our customer services will continue to make our clients happy, meanwhile, our truck drivers will deliver shipments safely and on time.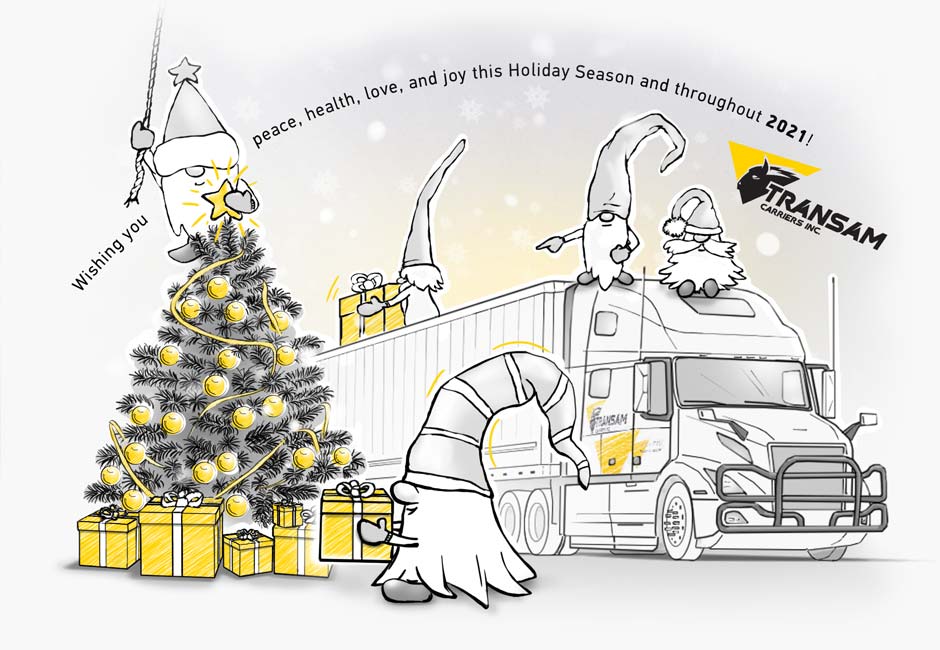 Now, that the big Holiday of the year is with us, the Transam Carriers team wishes you the very best of the Season. May you enjoy this time with your friends and family. Stay safe and don't forget to follow all the COVID-19 pandemic guidelines. For you and for all of us, have the very best New 2021 Year full of excitement and possibility!
---
Learn more about Transam Carriers' services: https://www.transamcarriers.com/services
Quick quote: https://www.transamcarriers.com/quick-quote
Email: info@transamcarriers.com
Tel. 416-907-8101
For career opportunities at Transam Carriers, visit our Careers page or email us: hr@transamcarriers.com